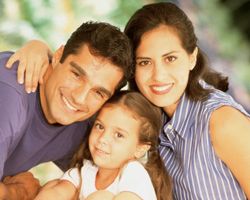 At HouseSavvy Mortgage, our mission is to provide our clients with the right mortgage product at the best rate. Our Mortgage Counselors are intensively trained in both mortgage and real estate practices, providing expert, personalized guidance every step of the way to help you secure the mortgage solution that works best for you.
Whether you are purchasing a new home, refinancing to take advantage of today's low interest rates or buying an investment property, HouseSavvy has mortgage programs designed to meet your specific needs.
We always operate with honesty, integrity, and a solid commitment to quality. In fact, we enjoy a great amount of leverage with our lenders due to the reputation we have earned. We create financial solutions with the end consumer in mind, allowing you to rest assured you are getting the best loan possible.
Leadership
Thomas R. Benoit - Director of Operations (NMLS#24631)
Tom, a graduate of Stonehill College with a Bachelor of Science degree in Finance, brought 15 years of diversified mortgage experience to HouseSavvy and worked with its executive team to develop its mortgage subsidiary, HouseSavvy Mortgage Services (HMS). Based on the philosophy that selling, finding and financing real estate requires the seamless integration of all three activities, HouseSavvy has designed a unique range of integrated services that provide expert support at each step of the process. HMS is one of those services.